A new page was turned over in Nordic Tank's tank manufacturing sales brochure in 2022 in Oulu, when the company published a new product group in its service selection – Bulk tanks.
Nordic Tank Oy presented already in August the non-tipping bulk tank combination developed in collaboration with Powder-Trans at the Swedish Elmia transport fair. The first test drive was driven with a full load after the fair in Finland. CEO of Powder-Trans Fredrik Blomqvist and Technical Director of Nordic Tank Henri Mattila together delivered the first cargo in actual traffic.
The combination moves smoothly on Nordic roads
The combination aroused wide interest at the fair, as it is the lightest bulk combination on the current market. The combined weight is 20,920 kg and its technical weight is 76 tons. The vehicle combination also meets the requirements applicable in Sweden and can be operated in Sweden with a total weight of 74 tons. There are suitable tank options for the Norwegian and other markets with their own dimensions and mass requirements.
Competitive advantage for customers
The development project has required a year-long planning phase at Nordic Tank and close cooperation with Powder-Trans. Both Powder-Trans CEO Fredrik Blomqvist and Fleet Manager Tero Viitanen are satisfied with the final products, as the bottom-discharging bulk tank combination has been developed to meet the customers' wishes and Nordic conditions in the best possible way.
The combination is easy to use, because all the control devices for the tanks are placed in suitable places for the driver's work. This increases efficiency, which in turn is further reflected in cost savings, says Blomqvist. In addition, Blomqvist praises the project, which has achieved the lightest bulk combination on the current market, which reduces fuel consumption and increases load capacity.
Leading manufacturer of truck tanks and tank trailers in Finland
Nordic Tank, whose factory is located in Oulu, has manufactured before this tank equipment suitable for transporting liquid substances, mainly used in the chemical industry and milk transport. The new product group, bulk tank is suitable for transporting powdery substances, support the company's growth strategy excellently, as there is no other manufacturer of this type of tank in the Nordic countries, says CEO Satu Heikkilä.
Nordic Tank's products are top-class Nordic quality, production is customer-oriented and we are able to offer faster than average deliveries, says Heikkilä.
Thanks to the partner
Nordic Tank thanks Powder-Trans for the cooperation project. The cooperation between Powder-Trans and Nordic Tank is an example of how the industry can be developed together. In addition, both Satu Heikkilä and Fredrik Blomqvist are very positive about this kind of partnership. Together we can accomplish more than alone.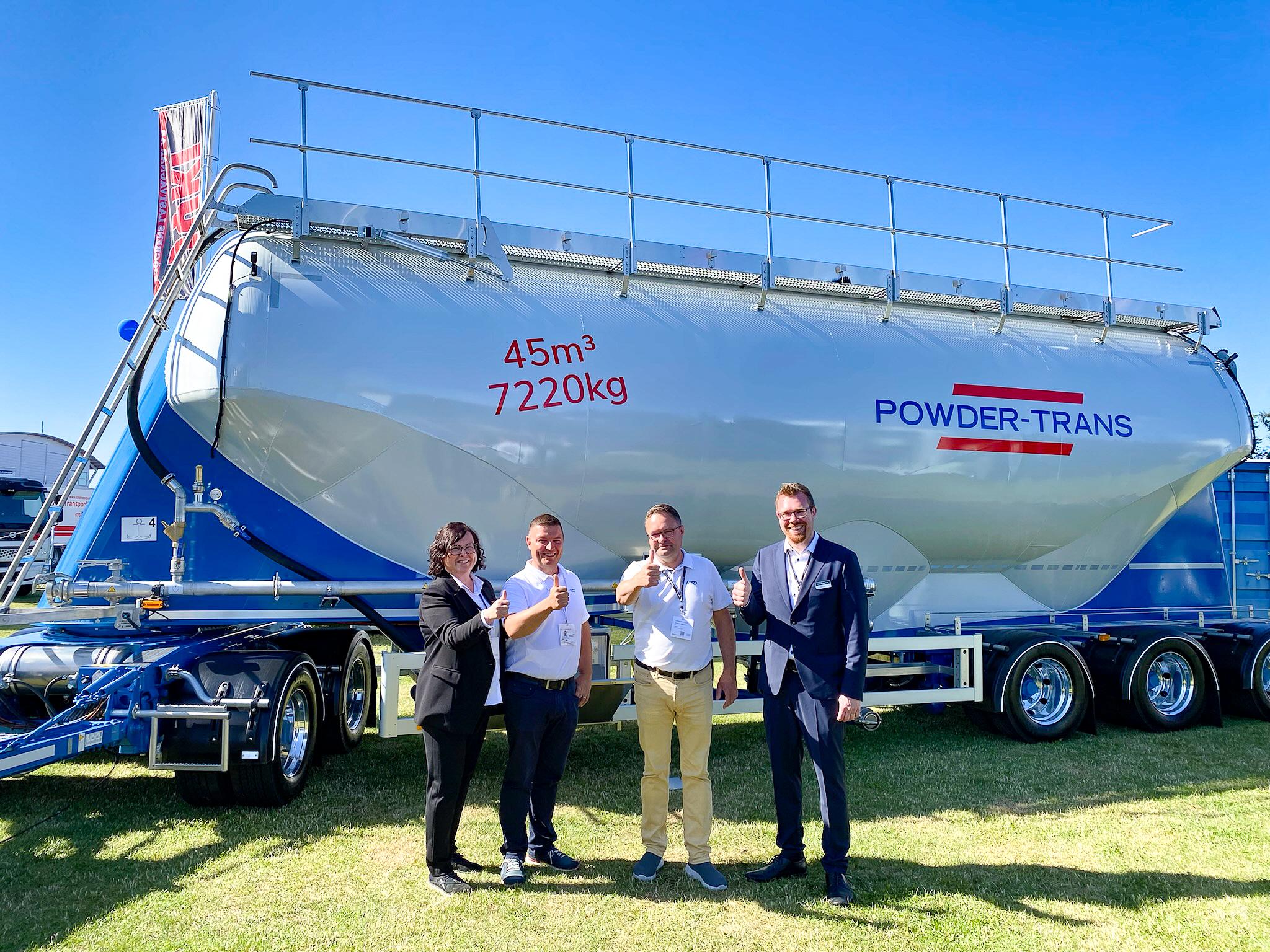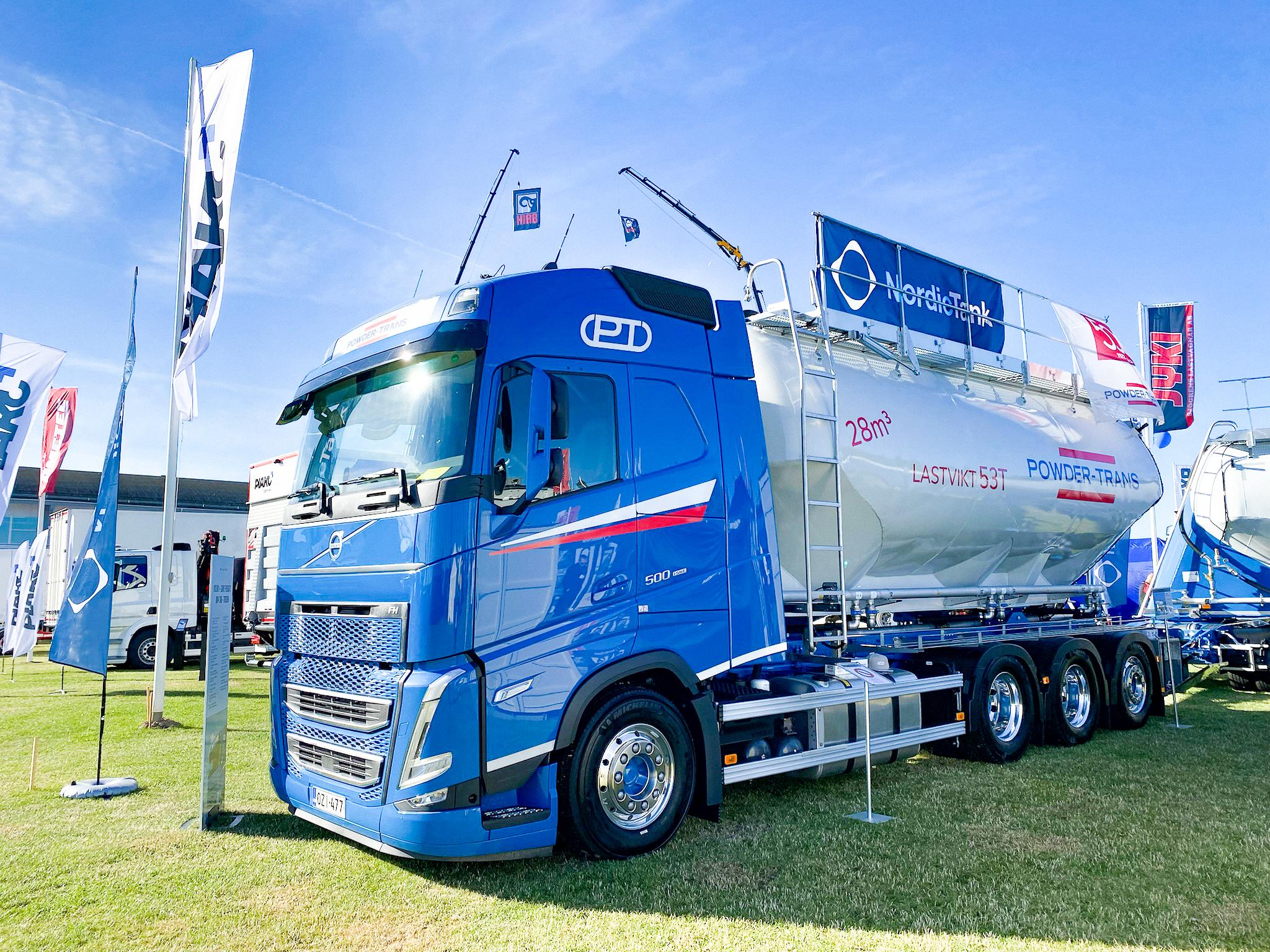 In picture 1 from left to righ Nordic Tank's CEO Satu Heikkilä,  Powder-Trans' CEO Fredrik Blomqvist and Director of Operations Christian Blomqvist and Nordic Tank's Technical Director Henri Mattila