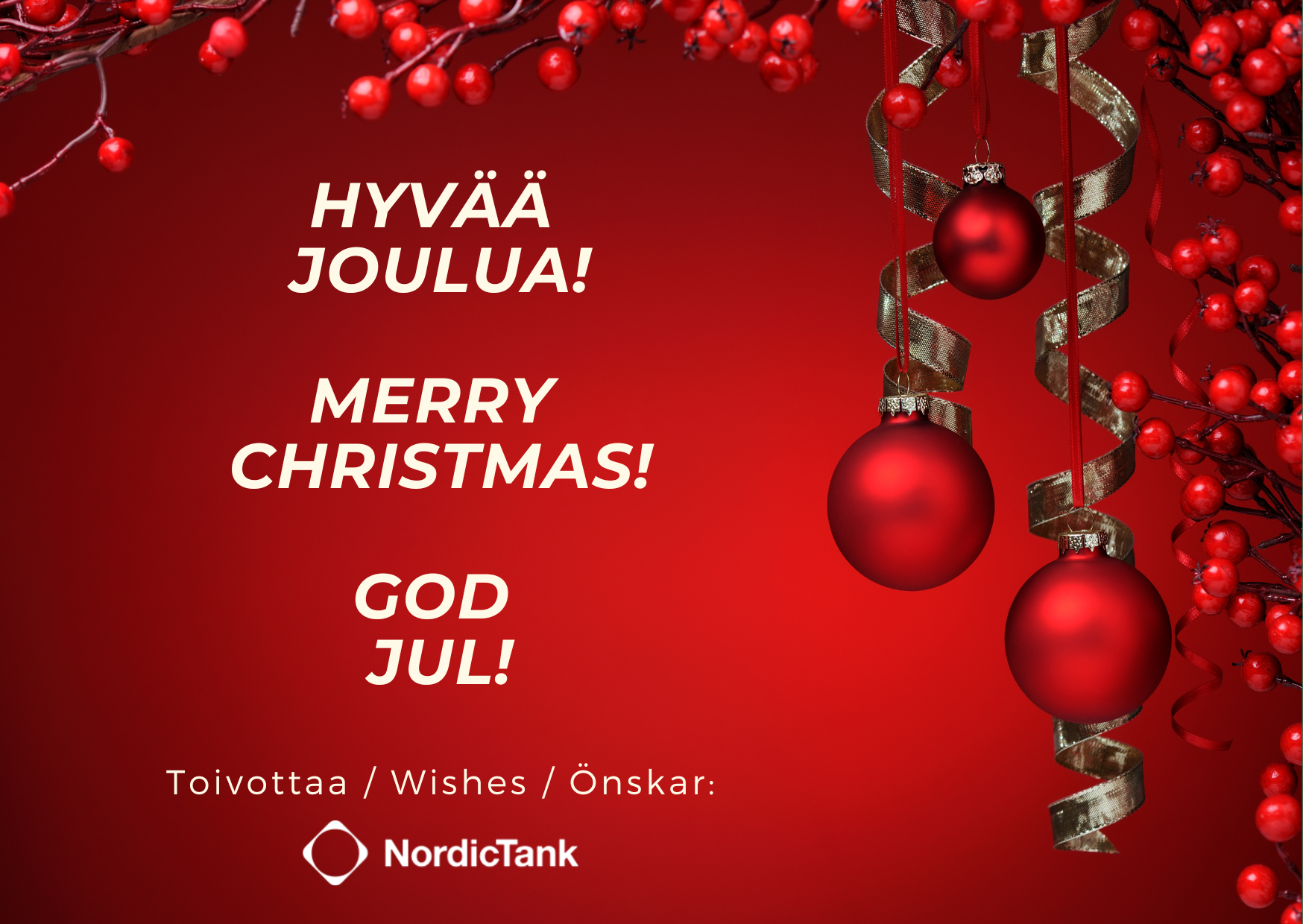 After the busy days of the year, it is time to move on to celebrating Christmas. Thank you very much for the cooperation in the past year and Merry Christmas & Happy New Year!
Wishes,
Nordic Tank's team
Christmas opening times:
Nordic Tank's staff will serve you almost as normal during the holidays, but we will also keep a few days off work. You can contact our office with urgent matters in 27. – 29.12.
Phone: +358 50 400 9805, e-mail: office@nordictank.com
Requests for quotation can be sent directly to sales@nordictank.com